Saboteur Studio Launch
---

Realizing the traditional agency space was outdated, Saboteur wanted to do something different with their agency way of life.

I created the brad identity for the studio launch. Their manifesto Things You Should Know and inspirations The Great Saboteurs helped bring the company to life, demonstrating how they were going to be different to others.

We created a logo which communicated what the company's ethos is without the need for words. Bold and different, with a drive to do things differently.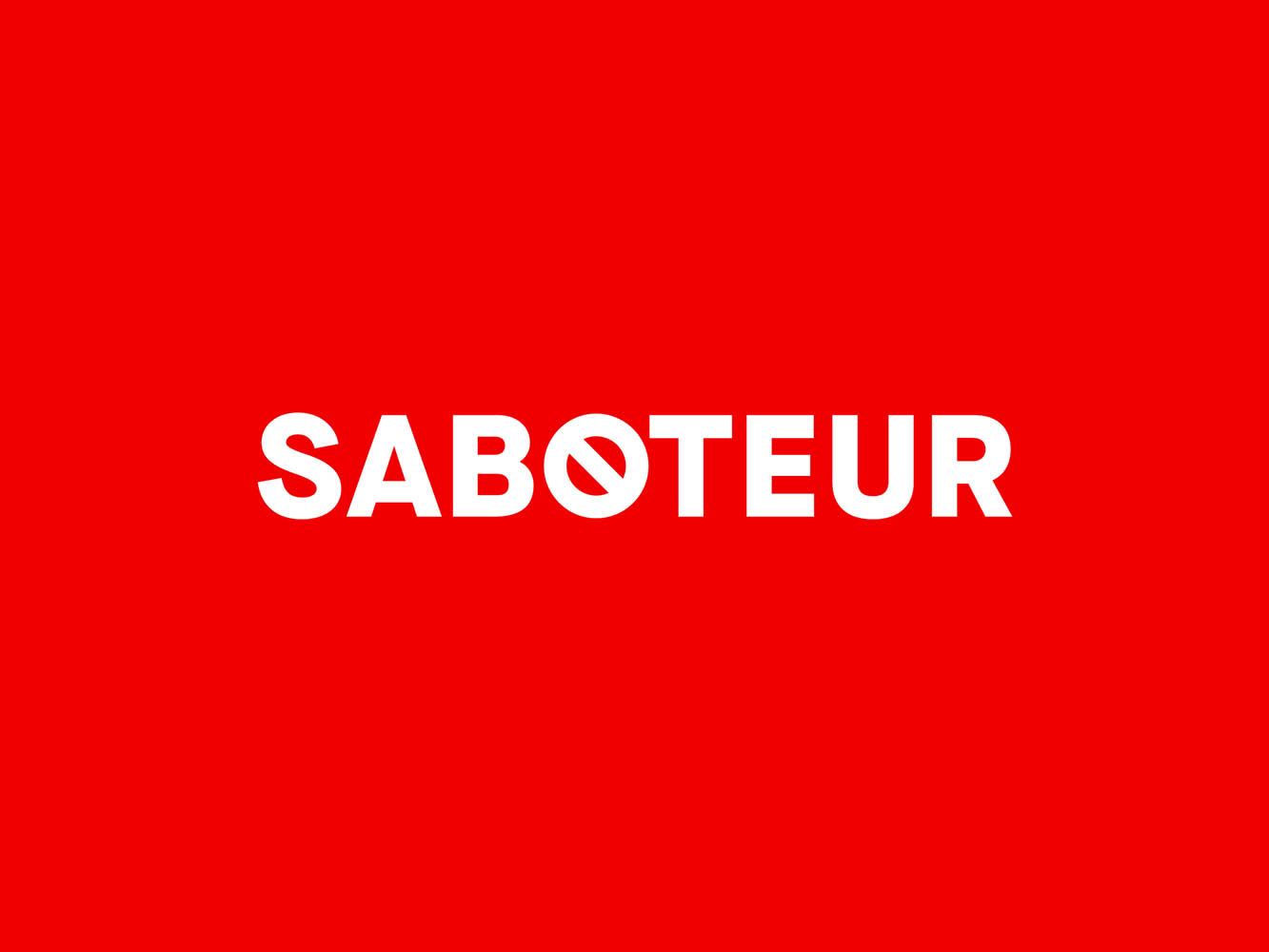 The company manifesto set out how the studio was going to differ in approach compared to competitor studios. Using jumbo type and allowing imagery to spread and jump across pages, the loose design style demenstrated breaking grids and systems. This design helped influence the original brand language of an editorial feel.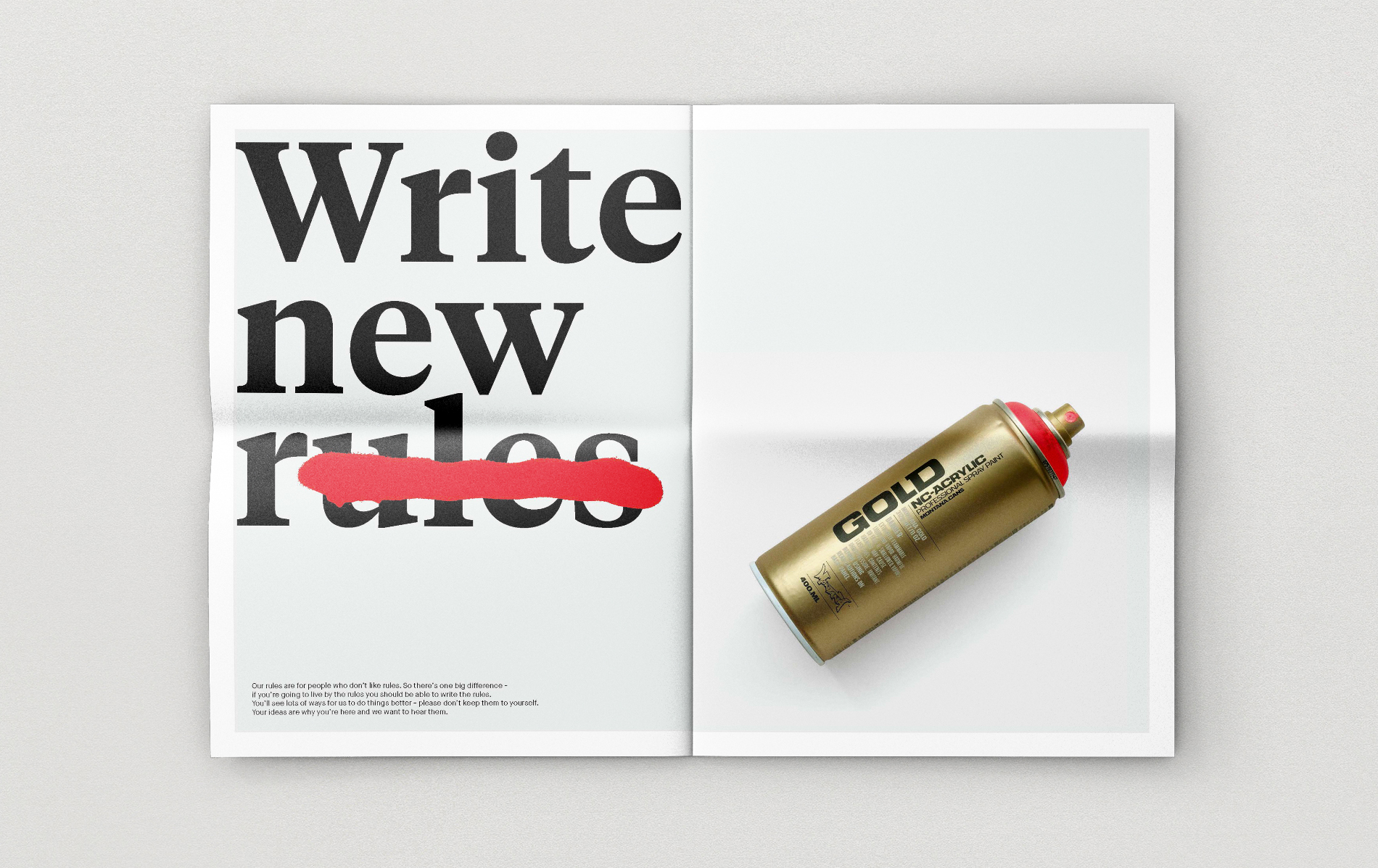 People who have influenced the studio through their ethic and work approach were celebrated as 'Great Saboteurs'. An object that represents the person was used on the poster, along with a short description on what made them worthy of recognition. These individuals represented a broad background of creatives and influencers. Poster's featured the works of Greta Thunburg, AOC, Banksy, Phoebe Waller-Bridge and more.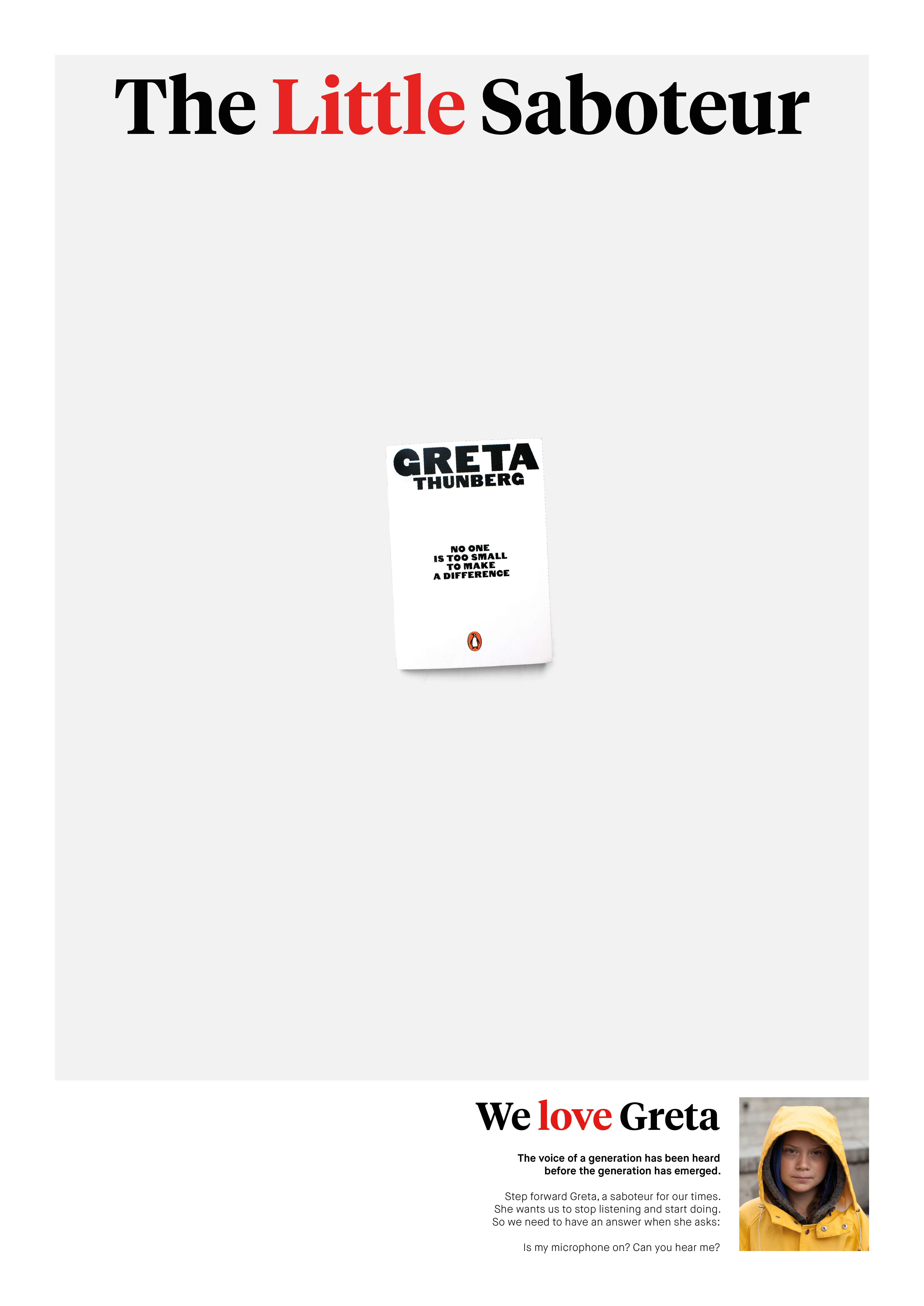 I led the design of the social media posts for the studio. Primarily focused around Instagram content, content was designed to help differentiate the studio to others, being more personal and conversational. Pieces were influenced by the brand idetity along with more interactive light content. There were several different pieces of content:


It's Different at... - an adaptation of the Things You Should Know manifesto broadsheet

The Great Saboteurs - GIFs showing the different people who have influenced the ethos and sttitude of the studio

Studio work - showing off the latest work made from the Saboteurs, along with earlier film work made to show off the local area